Every criminal gang needs a diverse team of masterminds, each with their own specialty, including our criminal gang. 🕵🏻‍♀️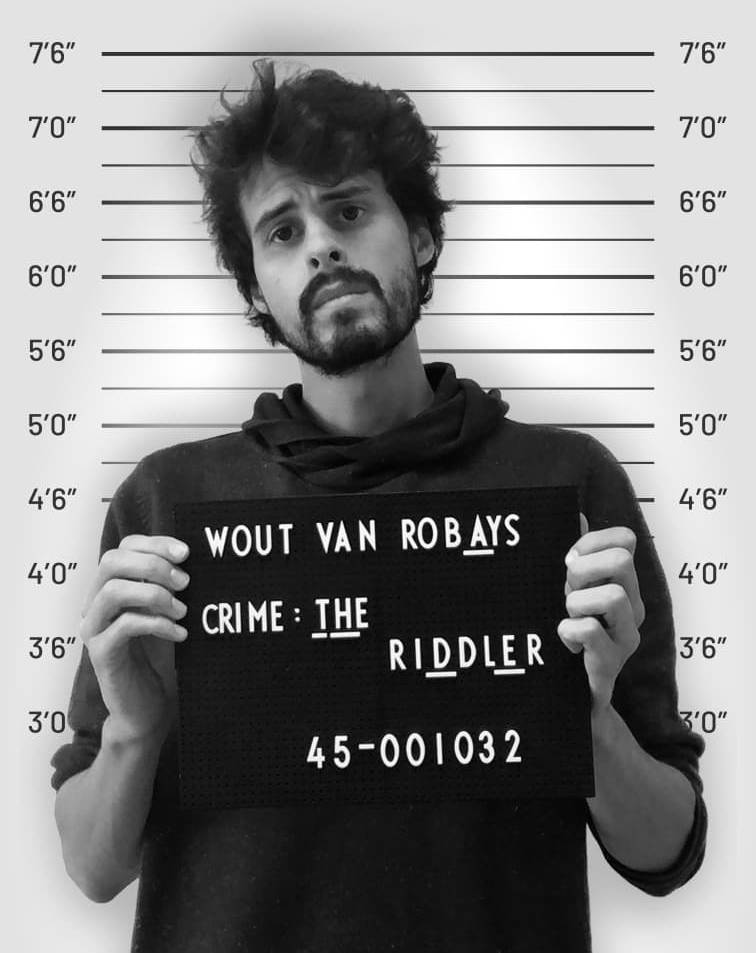 WOUT VAN ROBAYS
When Wout isn't busy plotting the perfect murder, he's working on one or more of his intense riddles or mysteries. With his head full of intense storylines and a deeply disturbing search history, he is a formidable opponent for every puzzle fanatic.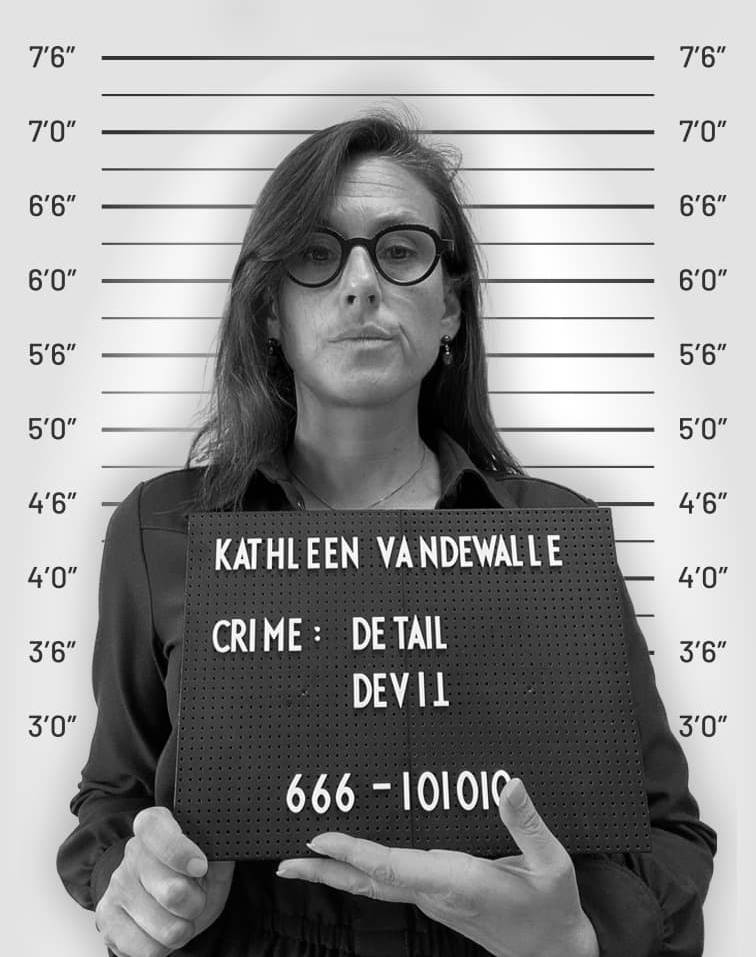 KATHLEEN VANDEWALLE
What is a criminal organisation without an organizational brain? Kathleen makes sure the scatterbrains on the team don't lose track of the bigger picture. She always dots her i's and crosses her t's. With her talent for writing and her passion for detective novels, she writes up the perfect murder without hesitation.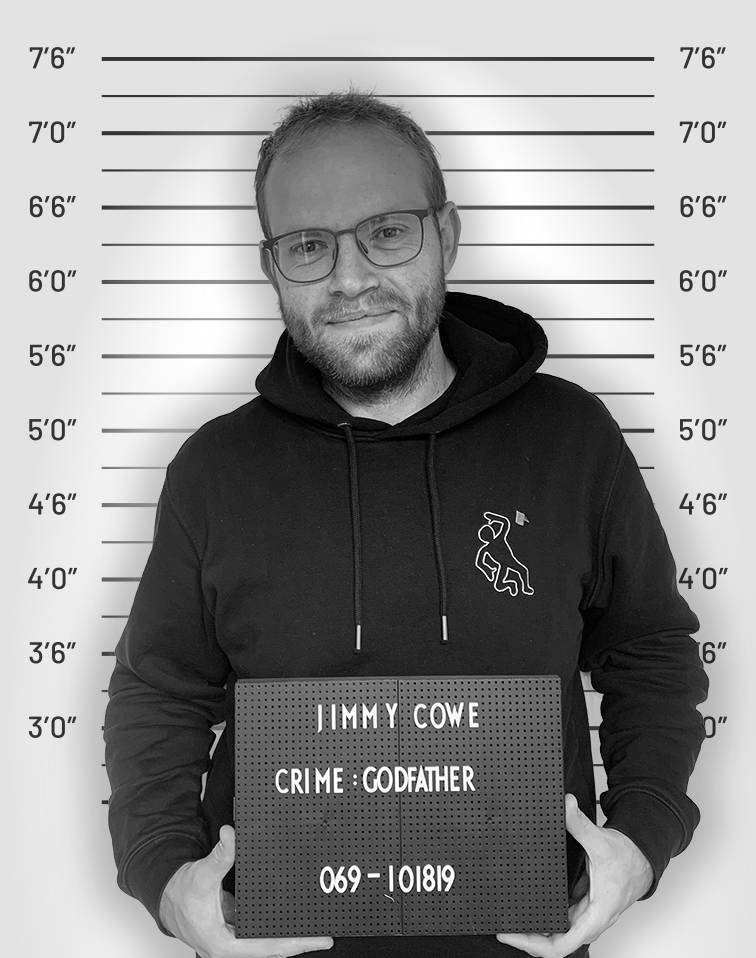 JIMMY COWE
Founder and Godfather Jimmy has worked for the police in the past, where he gathered all the insider information that is needed for this Crimigang to design the most realistic murder mysteries. With his eye for entrepreneurship, he supports the whole team to function as efficient as possible.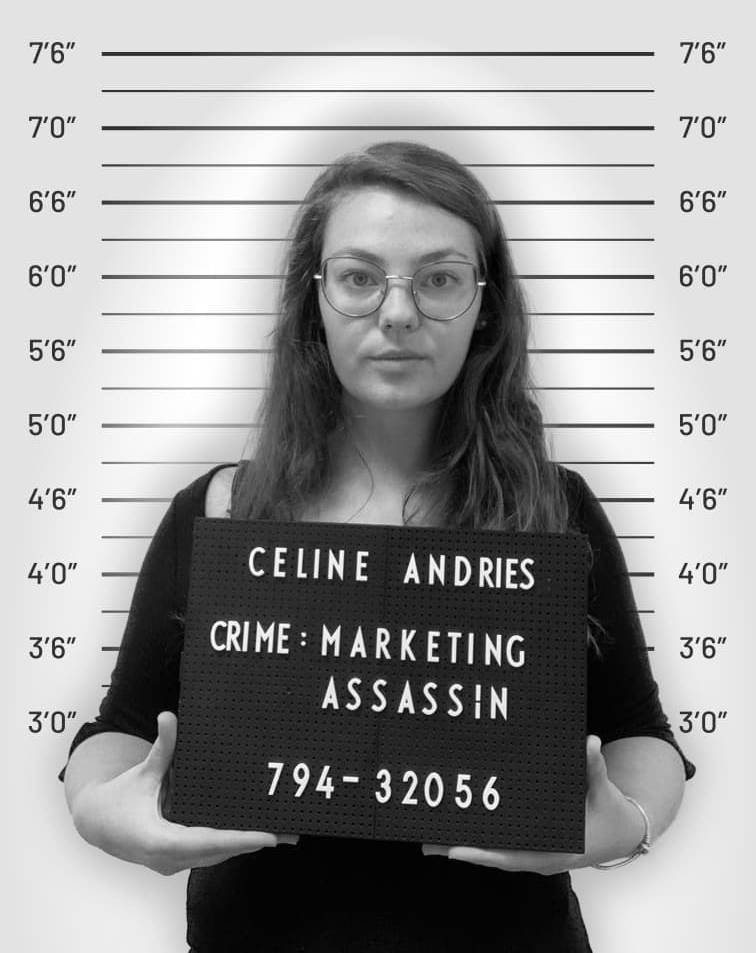 CELINE ANDRIES
Analytics and advertisements have no secrets for Céline. She knows more about you than you know yourself. She likes stalking you with various ads on all our different channels. No riddle is too difficult and no challenge is too punishing for this ruthless assassin.
INEKE VERHAEGE
This true crime fanatic knows better than anyone how to get rid of a body. She uses that knowledge to juggle with content on social media and our true crime blog. In need of a random fact about a serial killer? Ineke is always happy to provide you with some of her creepy facts.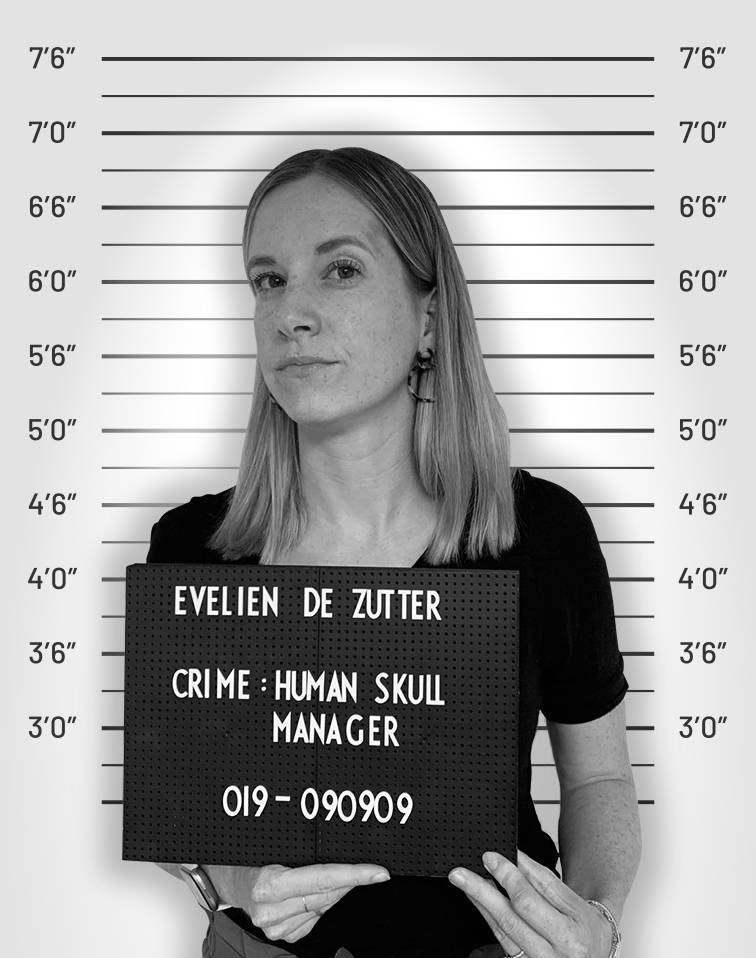 EVELIEN DE ZUTTER
For all the strategic personnel management our criminal organisation needs, we turn to Evelien. With her organizational skills and her talent for HR, she knows how to inspire and motivate us when we need it. We are grateful to her for lifting our spirits during the creation of our dark murder mysteries.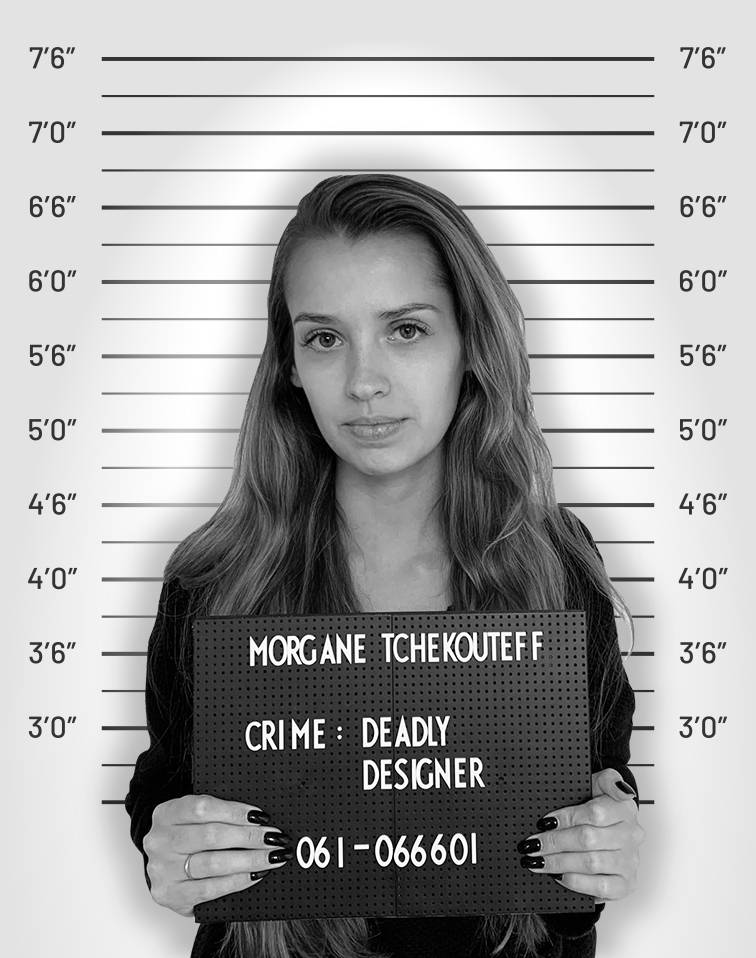 MORGANE TCHEKOUTEFF
Morgane makes sure that the criminal ideas of the rest of the team are brought to life in style. She knows how to design or forge evidence that makes you believe it is real. Her killer graphic design skills ensure that the Crimibox experience is complete.